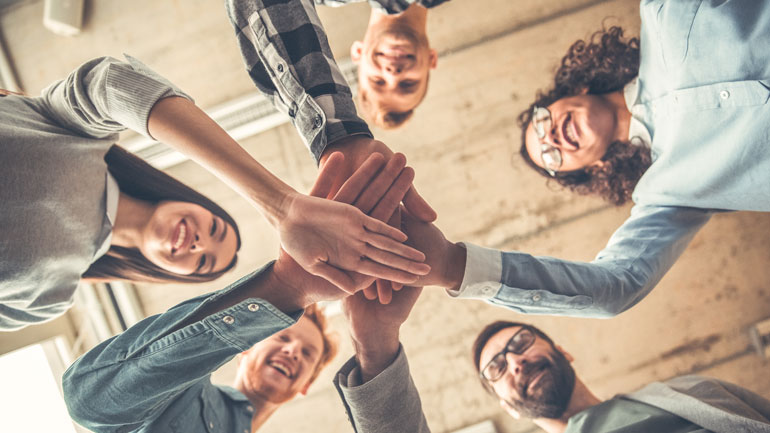 Career
We grow together. We build trust. We care and dare. Become one of us!
We are a value-based and goal-oriented company looking to attract talent of all ages. With us, you can make a career both as a Manager and a Specialist. If you are also into business and development, you will enjoy working for us.
We continuously work to strengthen our leadership, since we believe this is the key for our employees to thrive with us and be able to deliver good results.

Since 2018, UC has been part of the Nordic business information company Enento Group. We have 420 employees and are active in Sweden under the UC brand, in Finland under the Suomen Asiakastieto brand, with the Proff brand in Norway, Denmark and Sweden.
In Stockholm, our office is located in Marievik in Stockholm, where we are located in newly renovated premises, next door to Årstaviken's waters and Liljeholmen's center. Our other sales offices are also modern and centrally located.
We recruit carefully and value people who can and want to contribute with their skills. We offer a varied range of services and strive to have market-based salaries and attractive benefits. We place great value on building trust, develop together, and dare to be ourselves.
Great Place to Work
We are certified Great Place to Work which is something we are very proud of!
Our values:
We grow together: This means that we have the courage to embrace change and challenge ourselves and others. We do also always feel safe to disagree and fail and take actions to develop ourselves and others. We
build cross-functional collaboration to enhance new thinking & innovation and we are curious and engaged for continuous learning.
We Build Trust: This means that we keep promises, that we trust each other and make sustainable decisions. We are also brave and open to communicate and take responsibility and ownership.
We care and dare: This means that we dare to be ourselves and that we value diversity in people and thinking. We also contribute with high ambition and confidence and keep the focus on solutions and possibilities.
Do you want to be part of the modernization and growth of a well-established and strong brand that is also one of Swedens Career Companies 2020? If so maybe you are one of our new collegues.